Resources
The following resources are available from a variety of sources. Please feel free to click on the pdf links for a downloadable copy of those items.
Blessed
Charles de Foucauld
Little Sister Magdeleine
Of Jesus
Little Brother René Voillaume
of Jesus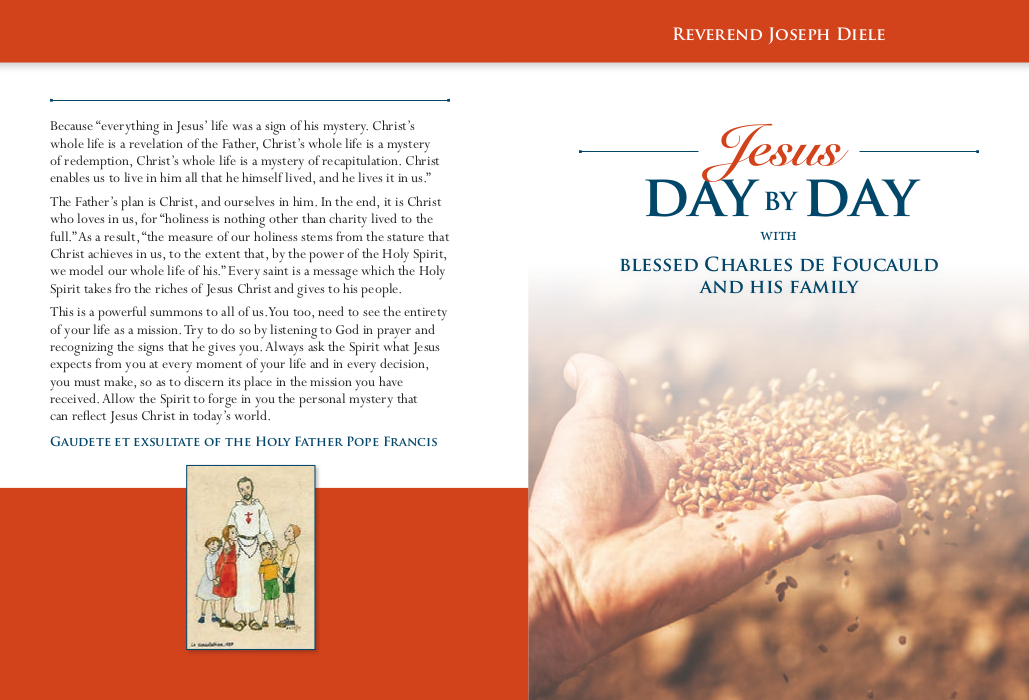 Jesus Day by Day
With Blessed Charles de Foucauld & His Family
Cost: $12 + $3 shipping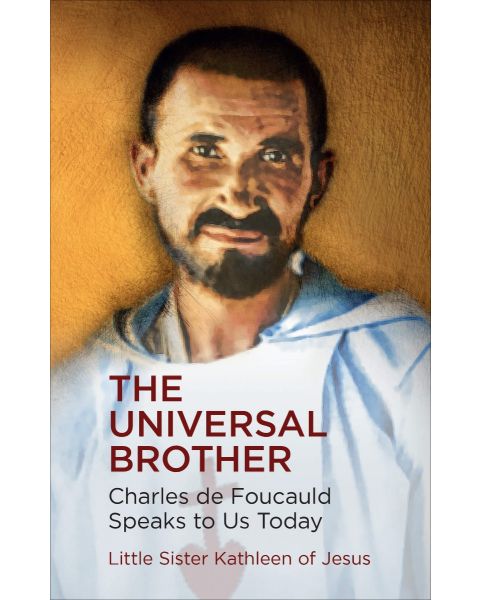 Cost: $19.95 + $3 shipping
Blessed Charles de Foucauld, Prayer of Abandonment holy cards
All holy cards are 2 3/4 " x 4 ¼" on a heavy glossy stock. Shown with front and reverse.
Sold only in a lot of 25 cards of a single subject.
$5.00 each 25 cards includes postage.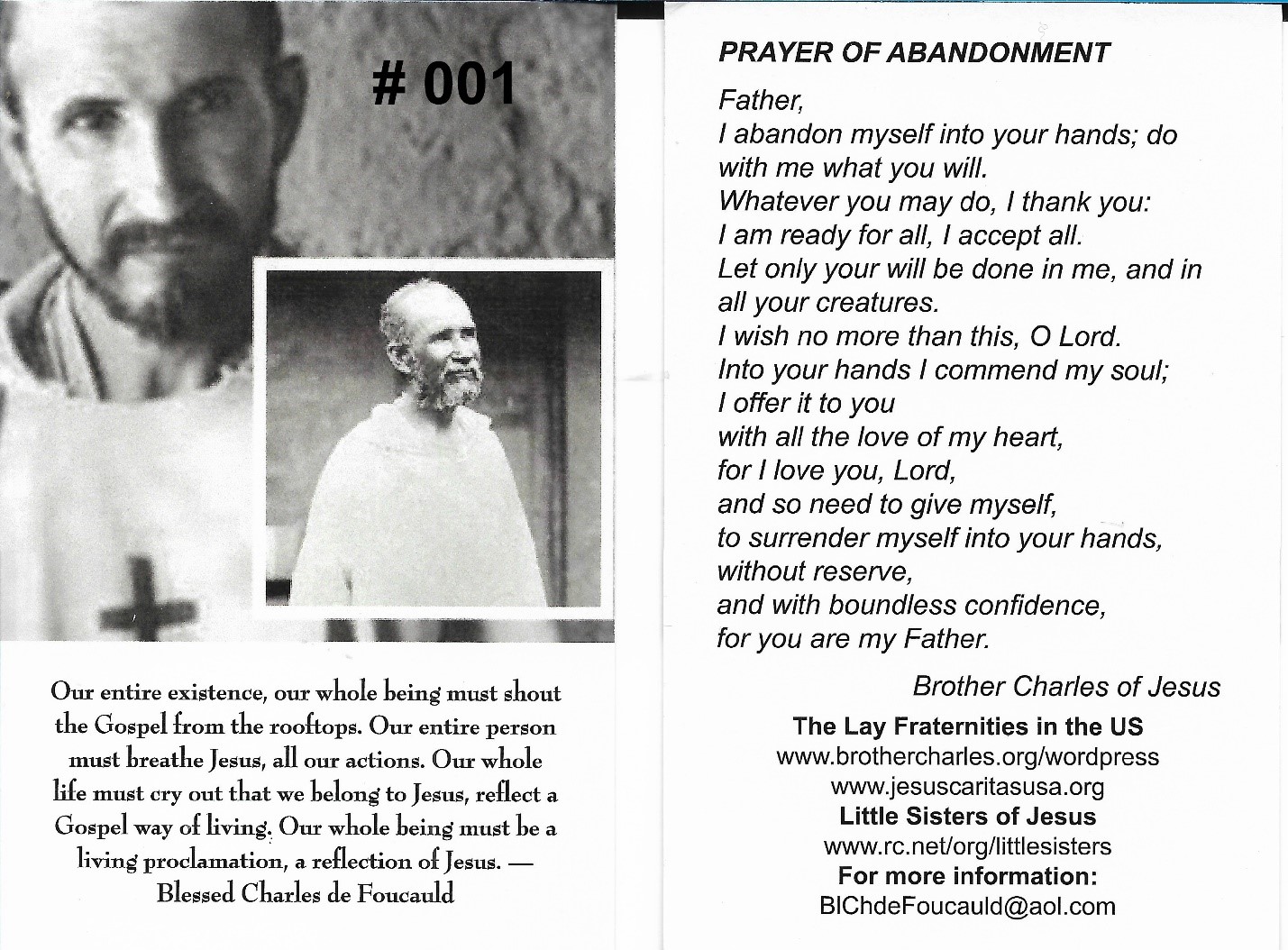 001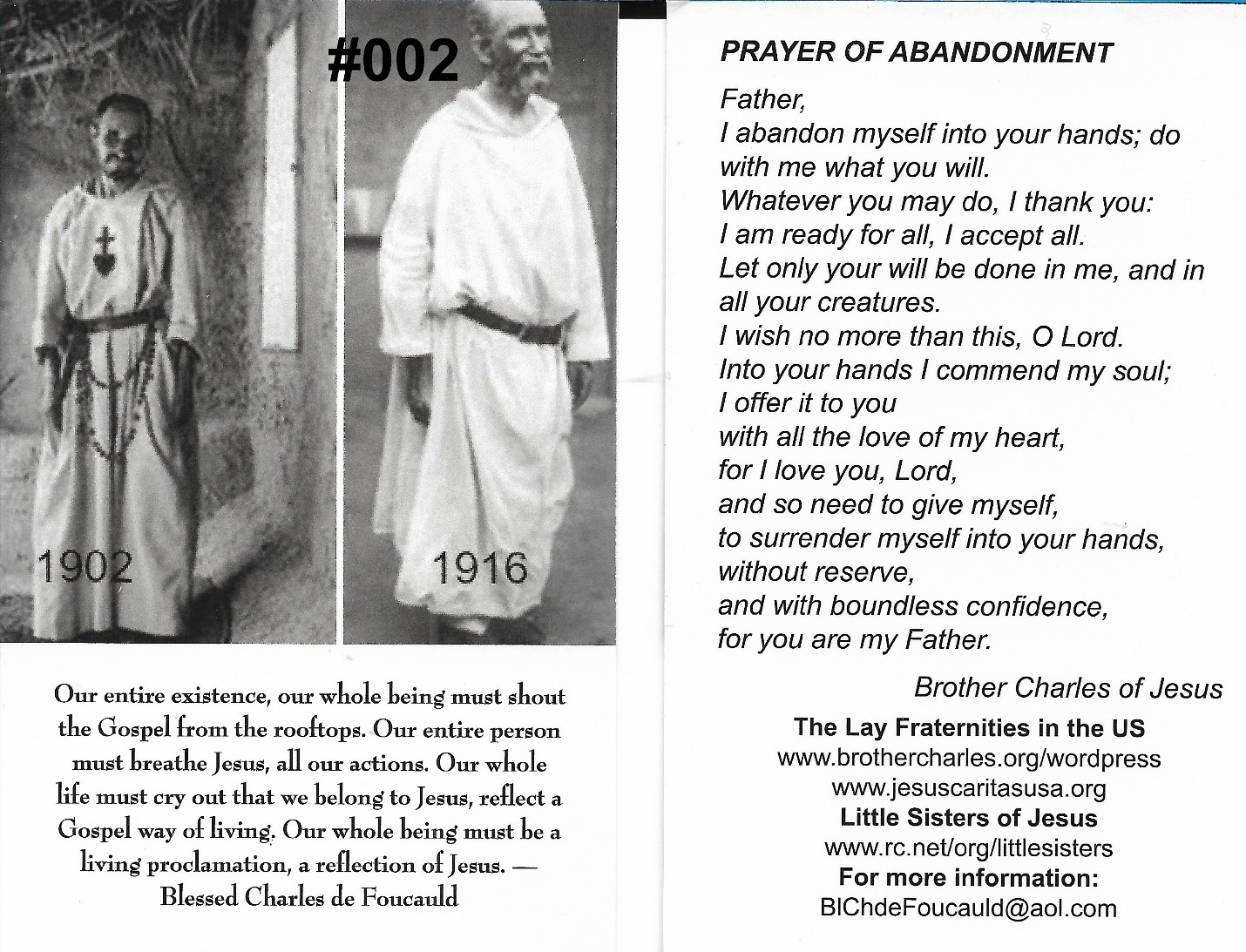 002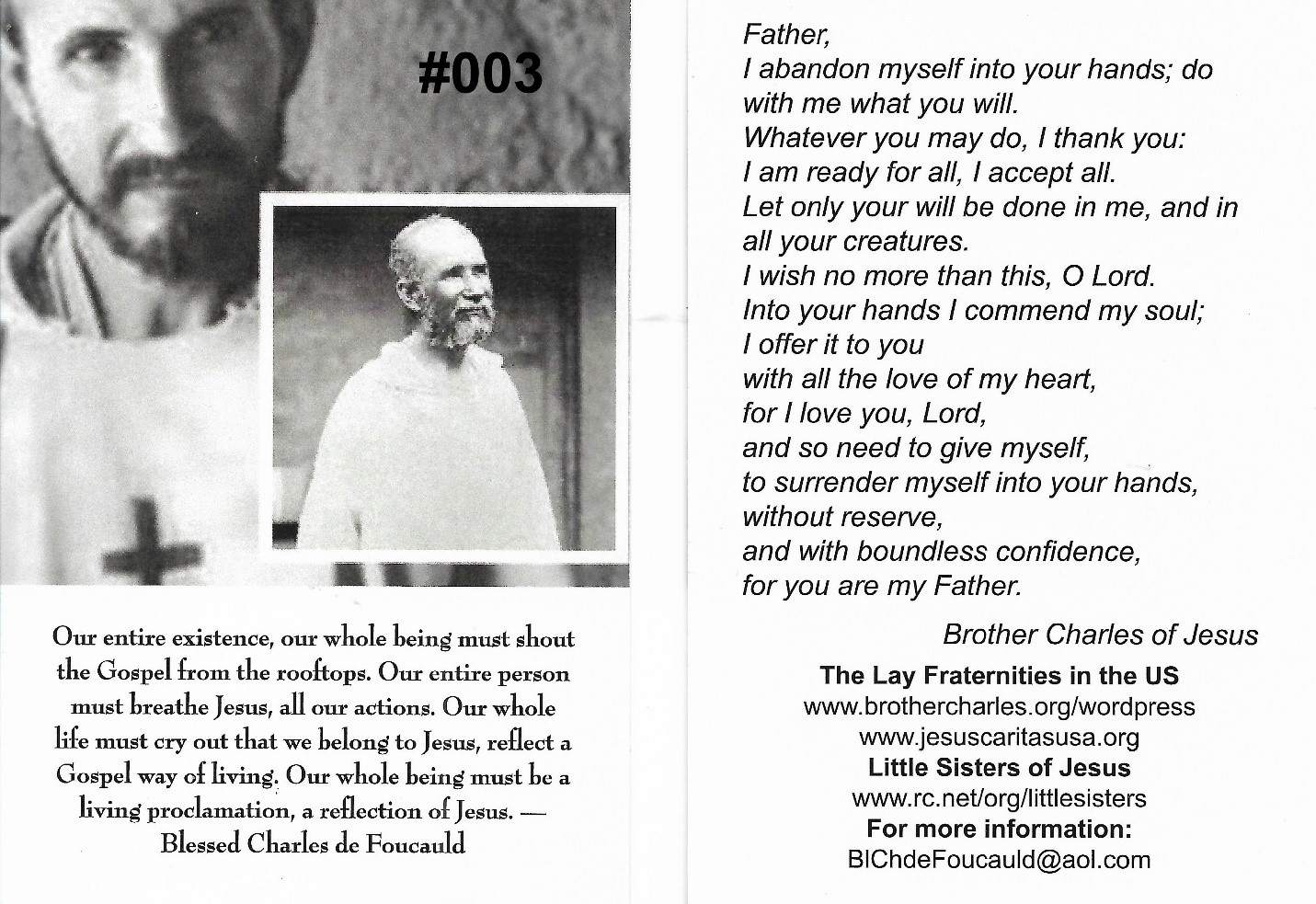 003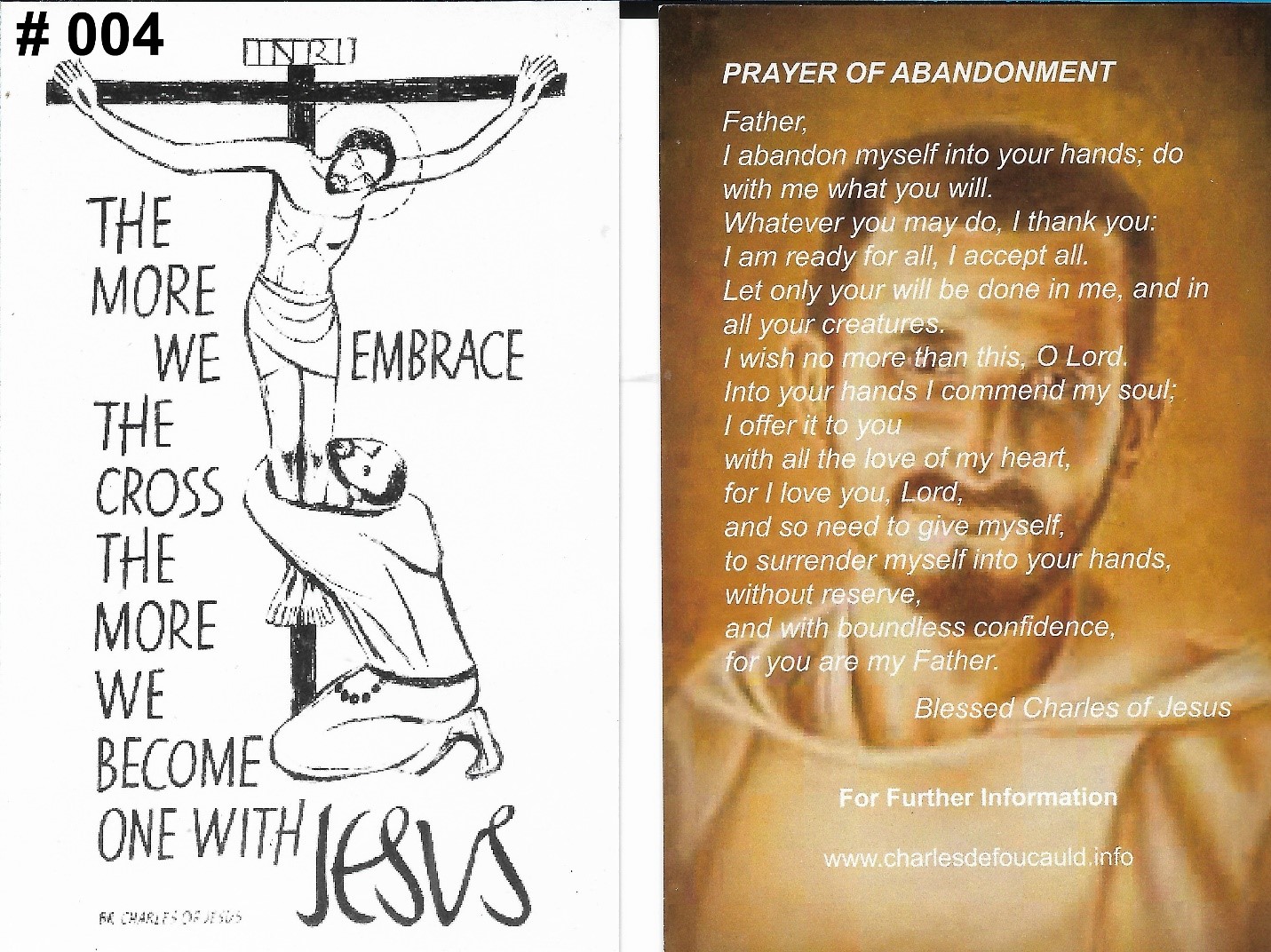 004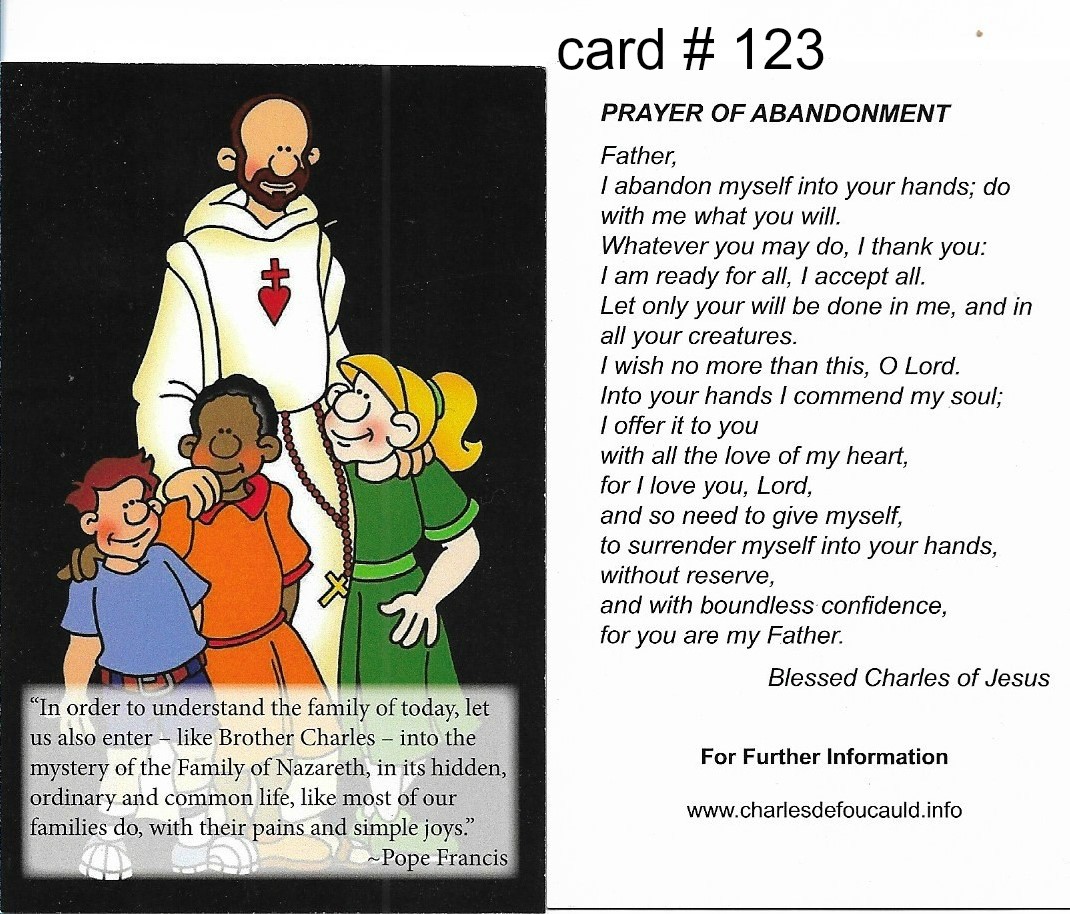 123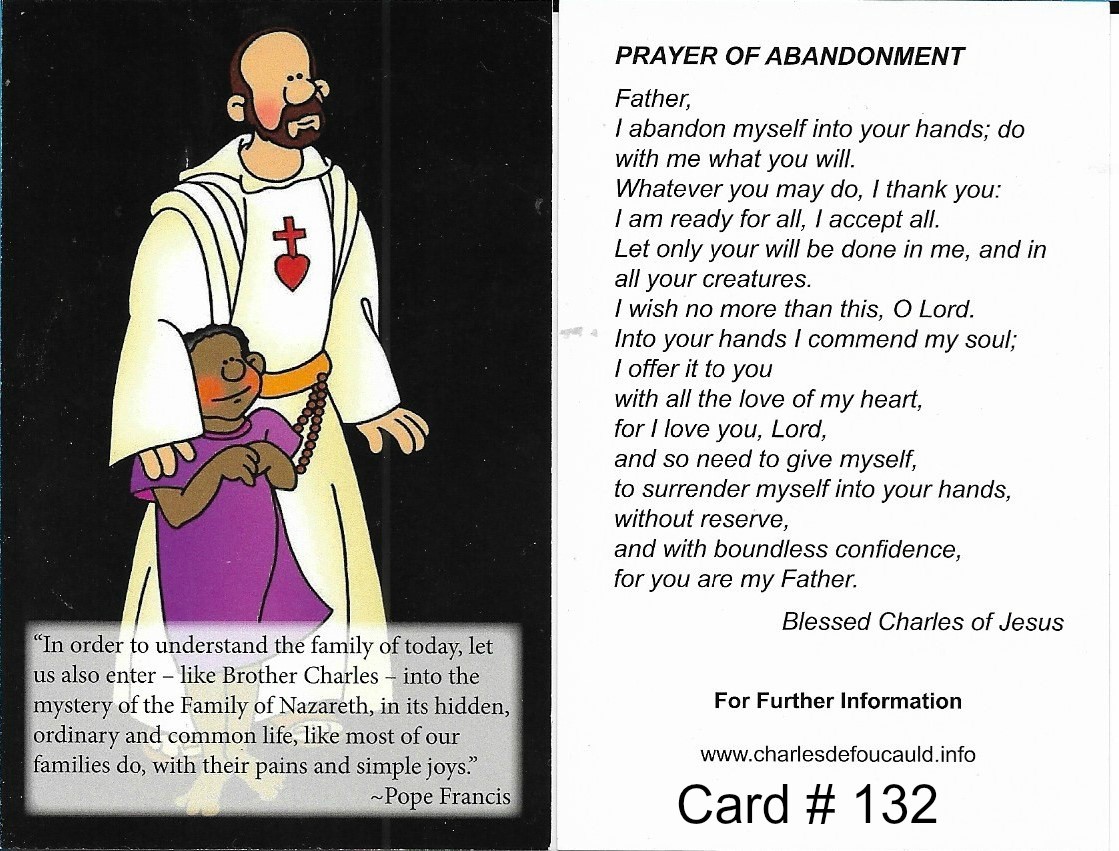 132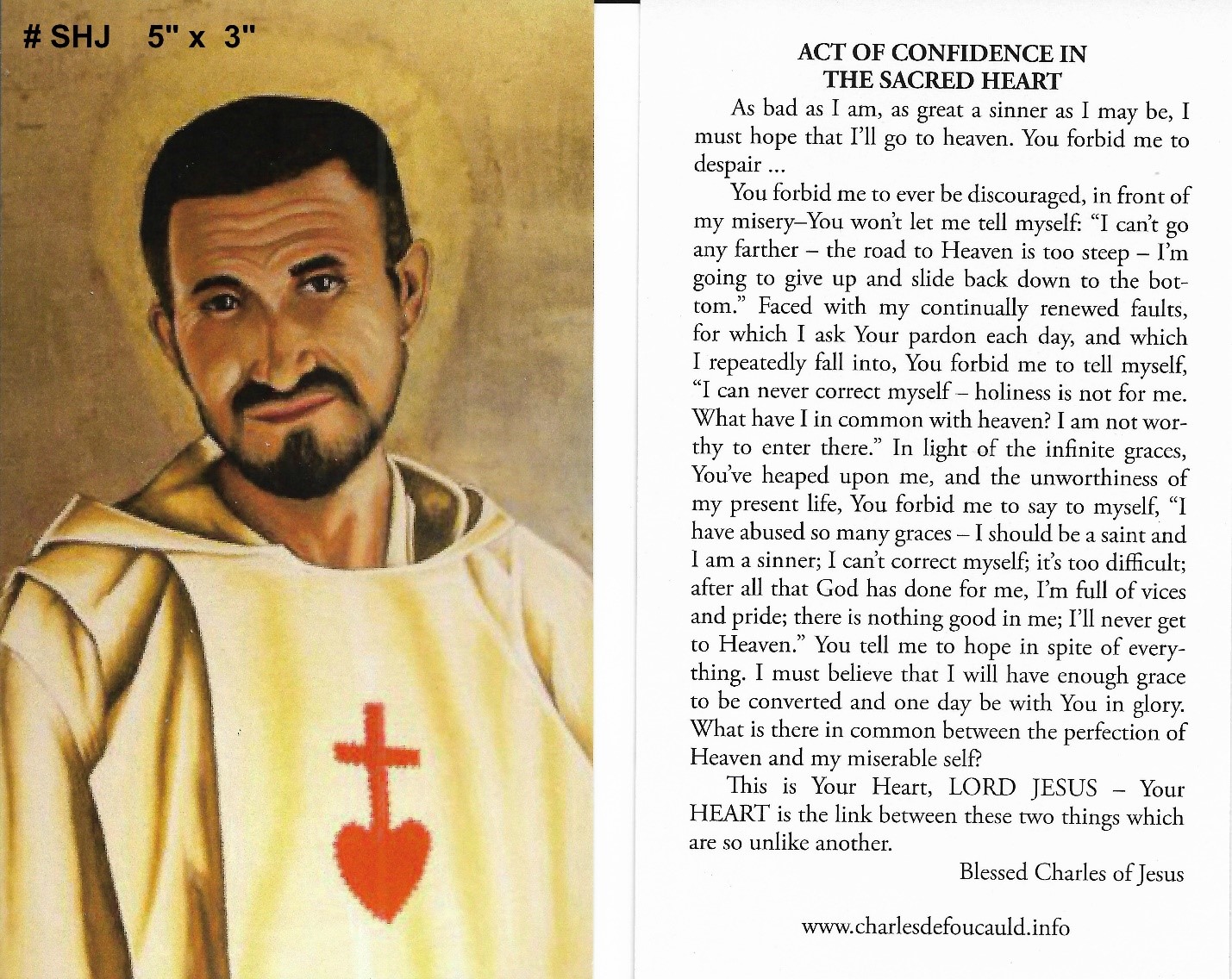 SHJ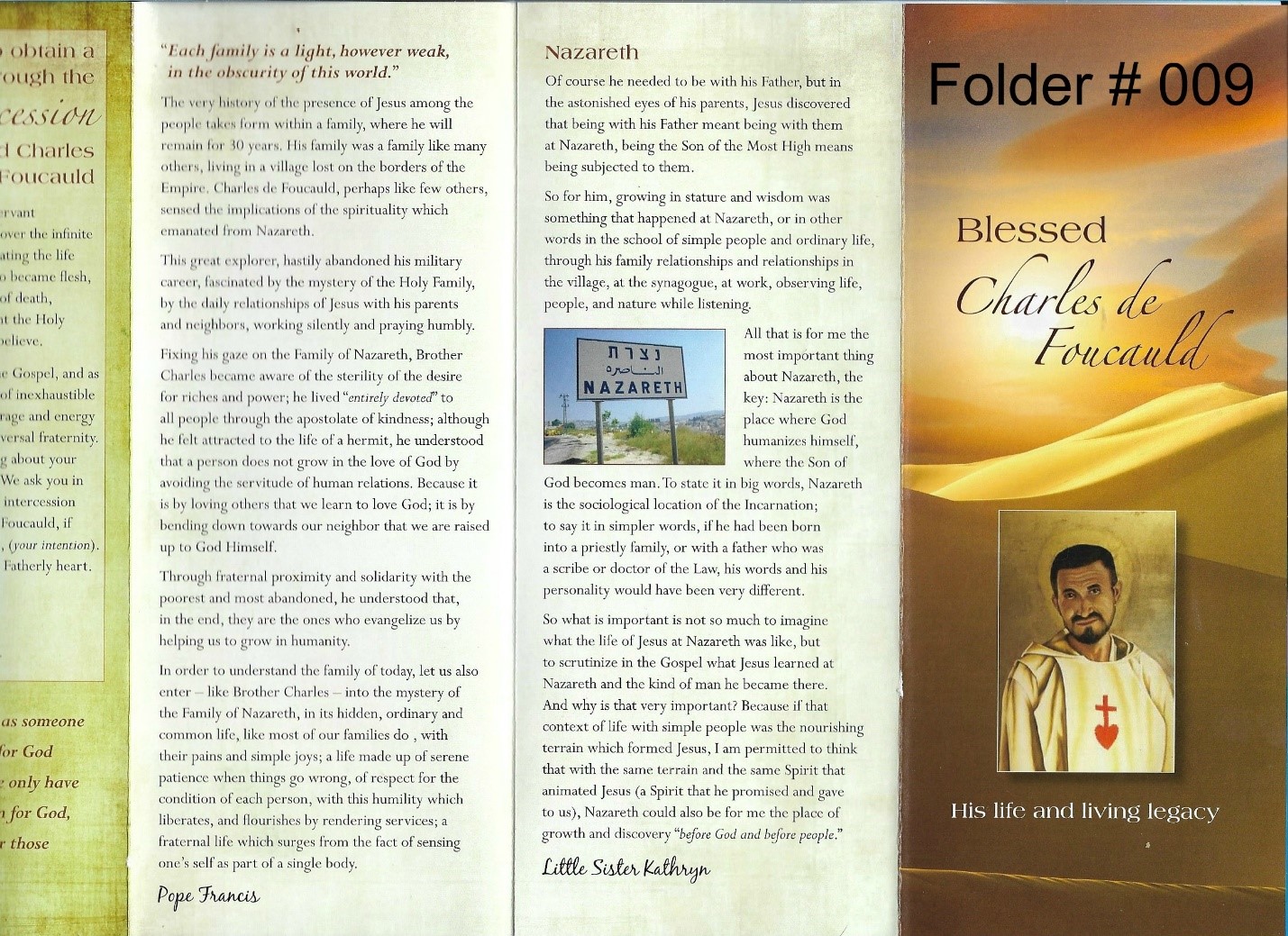 009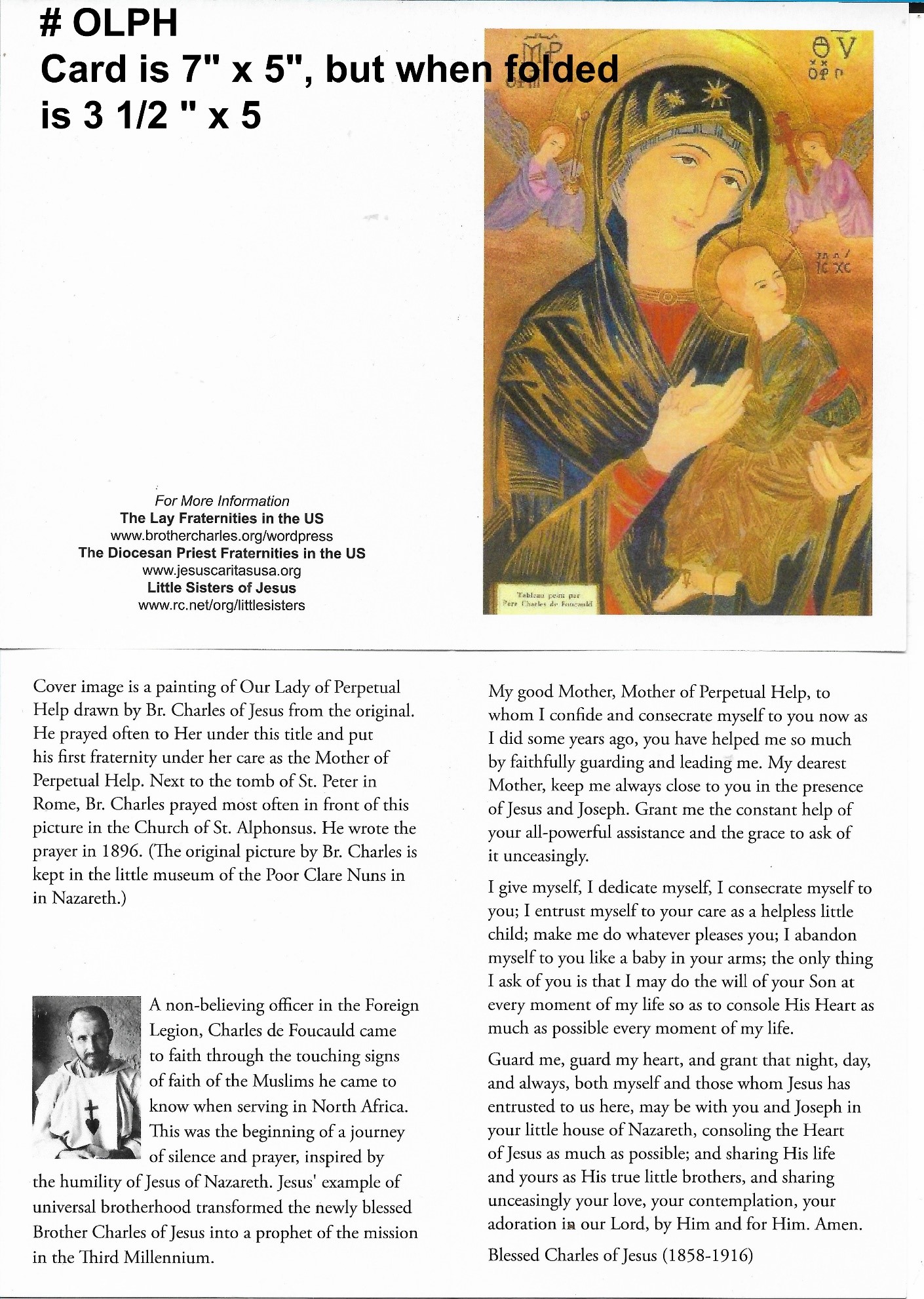 OLPH
Bulletin
Posted several times a year with international news from the lay fraternities.
In English and Spanish.
PDF Articles on Charles de Foucauld
News & Archive of the Spiritual Family of Charles de Foucauld
http://www.jesuscaritas.info/
Bl Charles was connected to Thomas Merton in several different ways.
The Thomas Merton Society invites you to research their website
Thomas Merton Society: www.Merton.org
Questions, information and additions to this website –   blchdefoucauld@gmail.com